The club wishes all the participants Inters and Juniors the best of luck in the Meath Matchplay qualfiers in Navan club this Sunday 18th Oct.
Congratulations to Dan O'Toole, Stephen Knight, and Andrew O'Brien (Inters)and Paul Crawley (Junior)who recently qualified at Royal Meath for the National Strokeplay Finals to be held in Collins Cork on 19th Sept (Junior) and 26th Sept (Inters). We wish them the very best of luck in the finals.
Congratulations to Teresa Fagan and Rachel Crawley who will represent the club in the Ladies National Strokeplay Finals in Kilbeggan on 19th and 20th Sept and we wish them the best of luck in the Finals.
Meath County Board Matchplay Championships 2020.
Sat & Sun 24th / 25th Oct 2020. Gents Sen / Inter in Stackallen. Gents Jun and Ladies in Dunshaughlin. Entry sheet in Clubhouse . Closing Date Oct 15th. Entry €12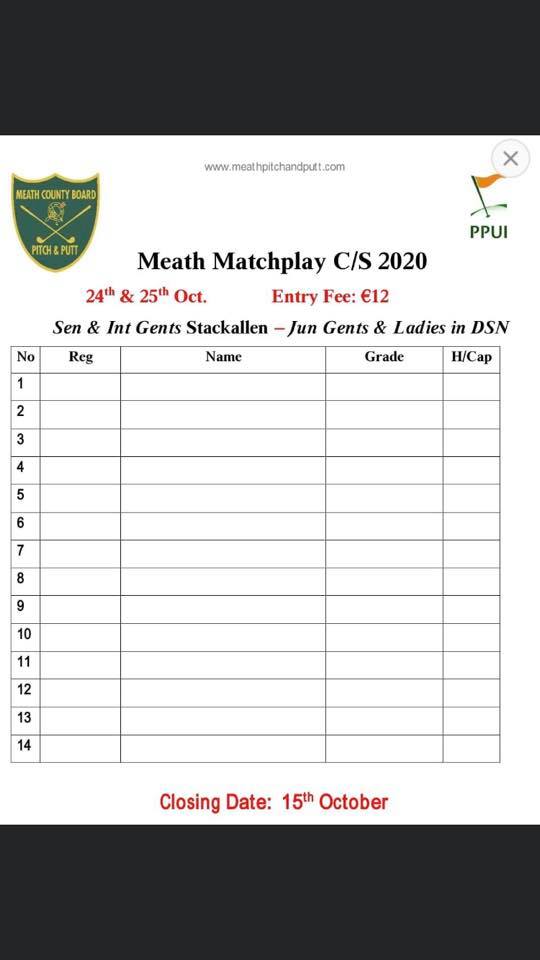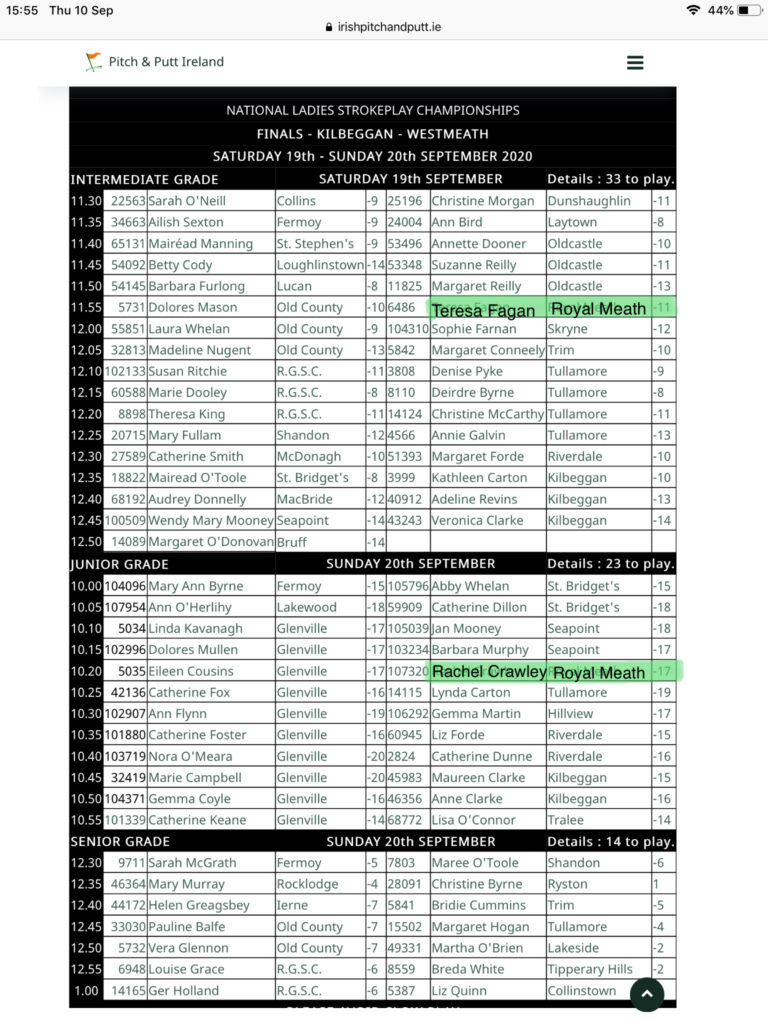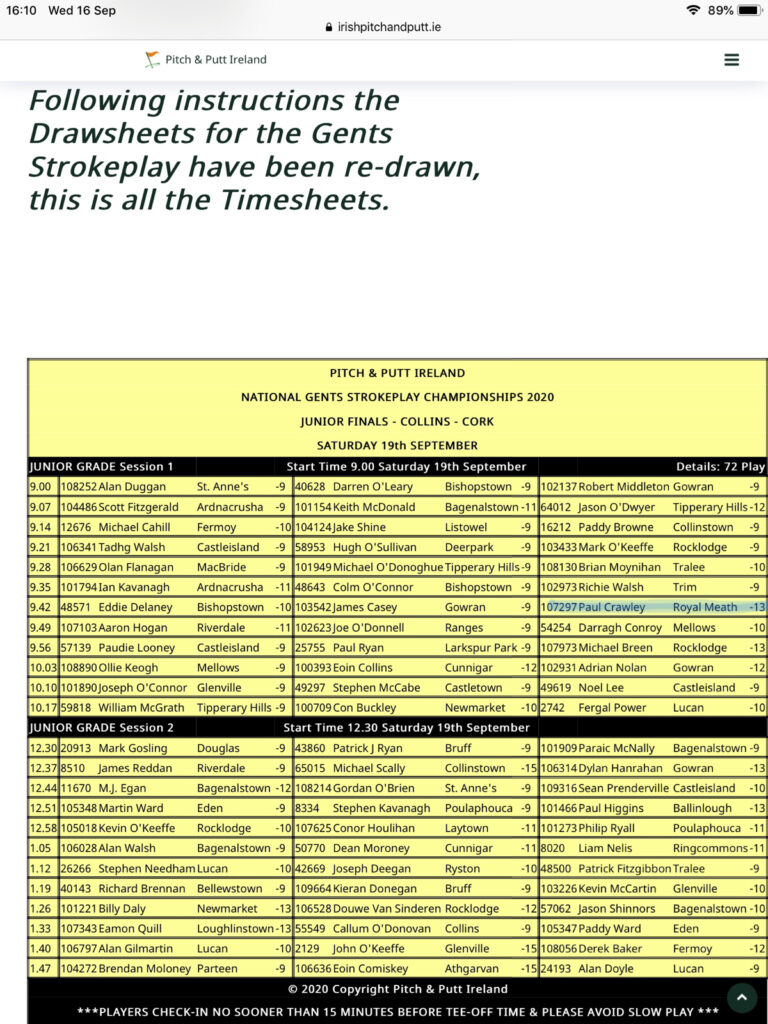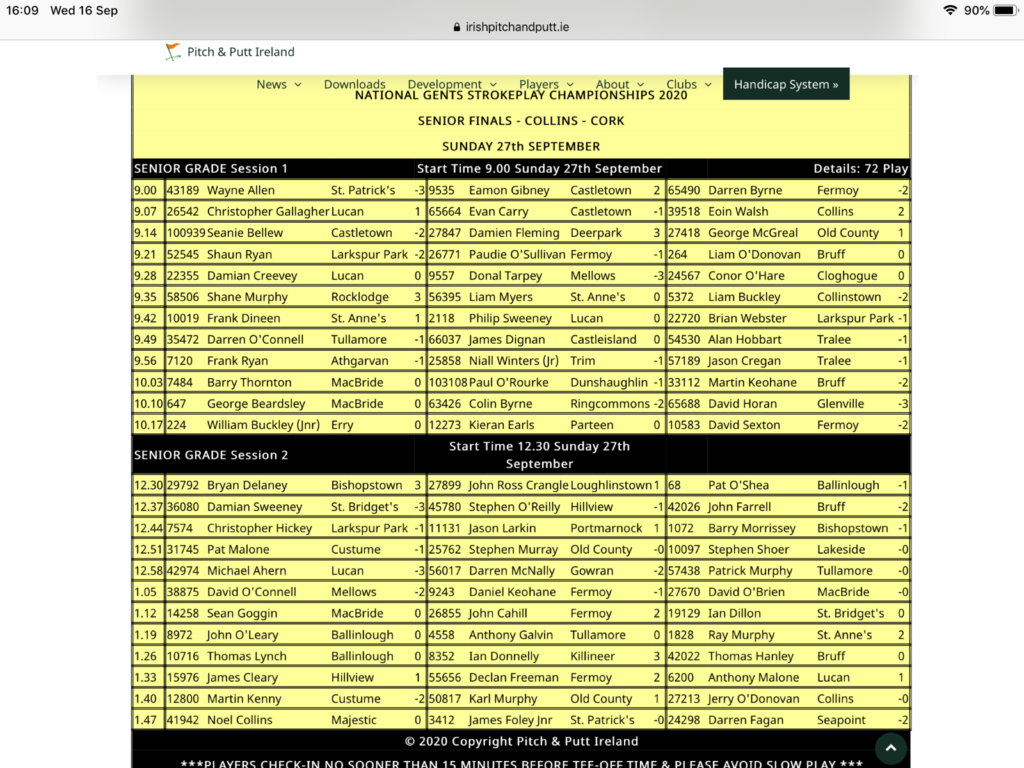 Draw for Meath S/Play this Sunday 26th Jul 2020. Best of Luck to all our Royal Meath players.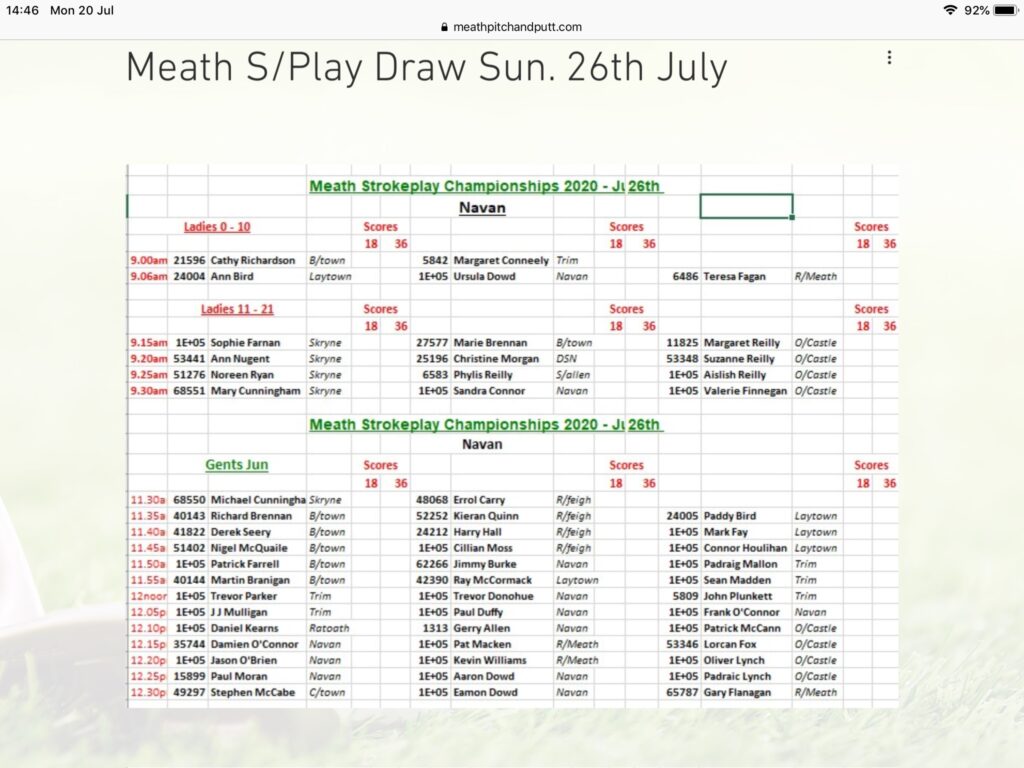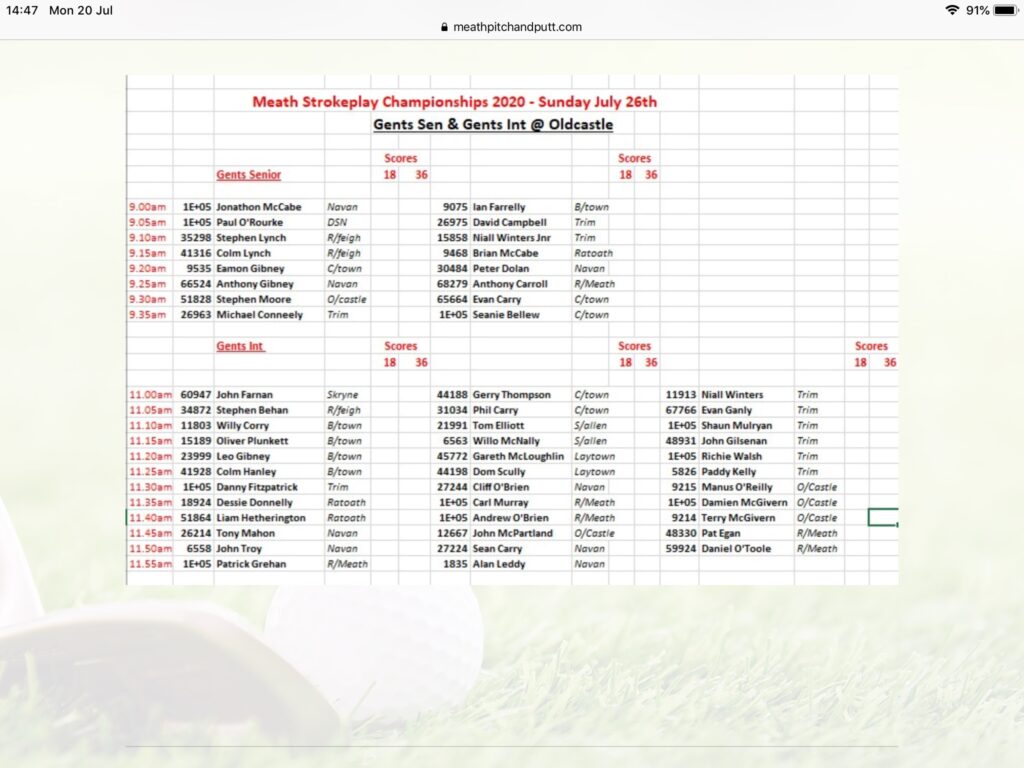 Meath County Board Updated Fixtures for 2020