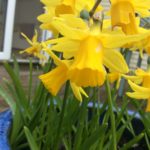 Royal Meath Pitch and Putt Club 2020:
CORONAVIRUS (Covid – 19) Update:
The club wish all members and there families well at this difficult time. Stay safe and follow all HSE GUIDELINES with respect to the CORONAVIRUS (COVID-19) .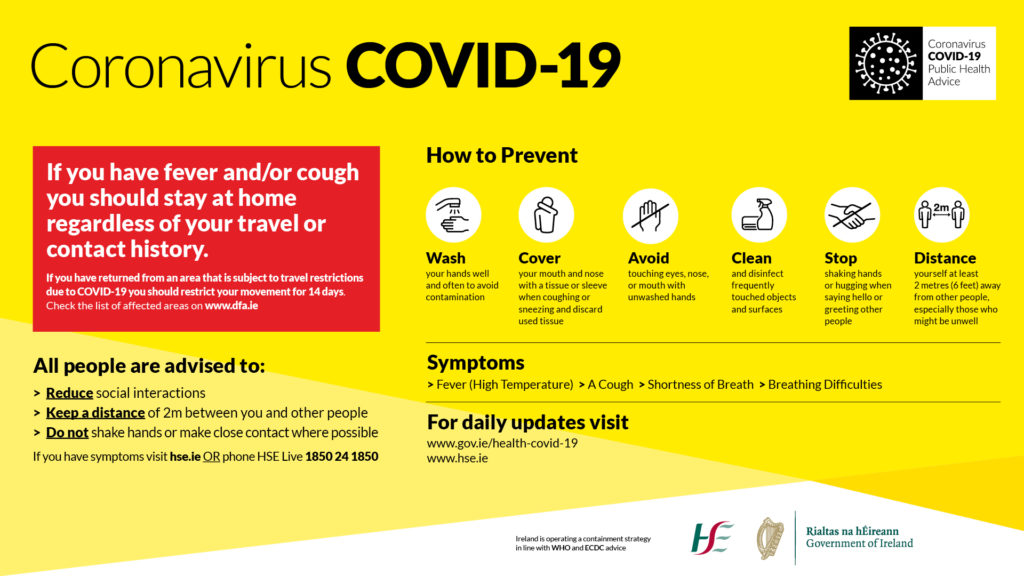 Course will open for play as per the strict government guidelines on Mon 18th May 2020.
Further details to follow on club guidelines as how play will resume.
Return to Play Latest
P.P.U.I. – 16/05/2020 – Clarifications
The Department of Transport, Tourism and Sport has provided the following information:
'People should not travel outside the 5 km limit to access facilities such as golf or tennis clubs. It should also be understood that going to facilities in advance of the 18th of May to prepare for reopening is not considered to be within the spirit of the Roadmap.
In relation to the cocooning population, the advice currently is that they may leave their houses for exercise, but they should avoid contact with other people, even on a socially distanced basis. This advice does not recommend over 70's playing golf or tennis, however, it is not mandatory, it is advisory, so individuals can make their own decisions.
While additional detail on restrictions from May 18th may follow in due course, the present advice is that they should not take part in sport with other people'
Return to Pitch and Putt on May 18th.
Pitch and Putt Ireland are pleased to publish protocols for a safe return to playing our Sport, our aim is to ensure that it is played in a safe environment during this pandemic. It is important that clubs take on board all aspects of these protocols.
The health of our members and all others who play our sport is very much to the forefront of our thinking, and therefore it is vitally important that all players are familiar with public health measure as set out by the Government. It is pretty much agreed by all medical personnel that this virus doesn't like the outdoors and therefore there is a much lesser chance of contracting it, while out playing, provided social distancing and proper hand hygiene and cough etiquette are strictly observed.
Public health guidelines will be continually updated, and therefore this document will be updated in accordance with public health announcements.
This is the only official document on protocols for a return to playing, all other documents circulating have not been submitted to Sport Ireland.
Clubs wishing to open for play must ensure the following: –
Members with any symptoms of the virus must stay away from courses. Social distancing rules are observed both on the course and in car park. Play in the first phase is restricted to members only
Clubs must have a logbook for members to sign-in (using own pen/pencil) with their name, address, contact number and the time they played (this is essential for contact tracing)
Maximum of two players per tee (at ten minutes intervals, no cards issued and no Competitions organised). Clubhouses to remain closed except for toilet facilities
Do not handle the other players clubs or golf balls and do not shake hands
Members are reminded not to touch flags or flagsticks. Cups can be altered for easy retrieval of the ball. Attachments to flagsticks are commercially available to allow players to retrieve the ball without handling flagstick. To facilitate this the rule that the flagstick must be removed and placed off the green is being suspended temporarily
Alternatively play can proceed without flagsticks
Clubs should erect signage in relation to Social distancing and should ensure that they have adequate handwashing facilities
Hand sanitisers should also be made available
Toilets should be cleaned on a regular basis
In phase 1, Juvenile members are allowed to play with a parent/guardian/responsible adult

In phase 2, Clubs should devise a policy to allow for Juvenile members to play together

They should allocate a specific time for those members who until recently were cocooning
The NEC will update this list later
It is most important that clubs take whatever steps are necessary to ensure implementation of these protocols. We know that these restrictions are not going to last forever, and we also know that other opinions will abound, but we think these protocols will allow for a safe return to playing Pitch and Putt.
Pitch and Putt Ireland recognise the tremendous sacrifice made by our healthcare personnel in keeping us safe and looking after those suffering from Covid 19 in such a professional way.
We all realise that 2020 is completely different for us and we have all had to adjust to the new normal. We know many are struggling with various issues because of the changes to our normal lives, and we hope returning to Pitch and Putt despite the limitations for this year, will be of some assistance to people.
Please stay safe and adhere to all Government and HSE guidelines.
NEC Pitch and Putt Ireland.
_____________________________________________________________________________
Captains Drive is now Postponed until further notice.
Looking forward to seeing all members supporting weekend competitions and club events .